Top 10 Poets
10: William Shakespeare 
William Shakesphere was an amazing book writer, but to me... His poems was kinda hard to understand because his poems was written in Elizbethan English. I still admire his work (Love the book: Romeo and Juliet, "MUST-READ"!!!!)
9: Muhammad Ali
(I'm surprised that Muhammad Ali was a poet!) I knew Ali as "The Greatest Champ Of All Time", but I never knew he was a poet. I wish he wrote some books, personally I would read his poetry books. He's truly the best of all time.
8: Edgar Allan Poe
Edgar Allan Poe was a poet with dark humor.... famously known for his poem "The Raven" (Personal favorite.) His dark humorous poems made him the best story writer known for his tales of the macabre.
7: Countee Cullen
African American poet, author and scholar who was a leading figure in the Harlem Renaissance. His poems impcated a lot of people during the 1920s. Fun fact: HCZ (Harlem Children Zone named one of their programs after this man.) CCCC (Countee Cullen Community Center)
6: Phillis Wheatley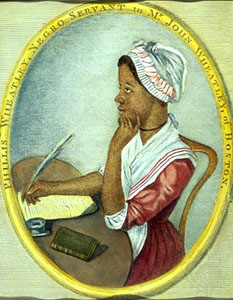 She was the first published African-American female poet, and she was a slave. When slaves wasn't suppose to read or write, she sercetly taught herself how to read and write so she can display her poems to the world. (I did a report about her in 5th grade, best topic ever)
5: (Everyone should know him) 
Tupac Shakur
Tupac Shakur, born in New York City, New York on June 16, 1971, was an American rapper. Shakur sold over 75 million albums worldwide, but he also did poetry... One of his best quotes: 
 'I cry' Sometimes when I'm alone I Cry, Cause I am on my own. The tears I cry are bitter and warm. They flow with life but take no form I Cry because my heart is torn. I find it difficult to carry on. If I had an ear to confiding, I would cry among my treasured friend, but who do you know that stops that long, to help another carry on. The world moves fast and it would rather pass by. Then to stop and see what makes one cry, so painful and sad. And sometimes... I Cry and no one cares about why. 
 (My personal favorite.)
4: Mark Twain 
He is one of the most beloved figures in the history of American literature, and was a journalist, novelist, humorist, literary critic, essayist, short story writer, and poet. He's most famous for Adventures of Huckleberry Finn (1885).
3: Jim Morrison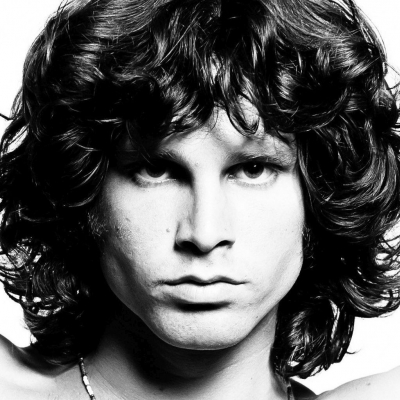 James Douglas "Jim" Morrison was an American singer, songwriter, and poet best remembered as the lead singer of the Doors. His songs/poems related to a lot of people.
2: (my HCZ mentor) Timothy "Prolific" Jones Timothy Prolific Jones is Black Long Island Native, a writer and poet by design, hip-hop by culture, cultural amplifier by passion and activist. HIs mission is to amplify voices of the hip-hop generation. He's a poet, writer, educator, activist, performer, marketer, publishing consultant, artist manager, and champion of independent artists.
1: It's pretty much a tie between these two
Maya Angelou & Langston Hughes 
Both These poets was big time stars during the Harlem Renaissance... Maya Angelou, was a Pulitzer Prize-winning African American poet while Langston Hughes was an American poet, social activist, novelist, playwright, short story writer, and newspaper columnist. My favorite poems from these two are: Phomenal woman (Maya Angelou) and Harlem (Langston Hughes)