The last Byzantine
Between 1915-1922 more than 3.5 million Greeks, Armenians, and Assyrian Christians were murdered by the Turks so that now 99.8% of the population of Turkey are Muslim. This marked the 'irrecoverable' death of the Byzantine heritage mentioned in the poem 
Her love didn't come from nowhere.  
Her father was a bastard, a sailor on the seas
A Byzantine, by birth, like me. 
Her mother, an Anatolian peasant
Spent her life upon her knees.
A Christian, you see?. 
The noblesse oblige,
The drinking and the drugs,
Were sponsored  by Intelligence
And a tingling in the blood.
We were the late Romans
Much diminished and now, finally, gone.
For since the death-stroke of 1453,
With Mehmed's order to make
St Sophia's cathedral, a mosque
In a sea of Christian blood.
Repeated by Erdogan on 13 July 2020.
Constantinople had been forced upon its knees
Its conquerors celebrate its fall
Every year on May 29 in Istanbul,
Their name for Constantinople;
At oh! such an unrecoverable cost.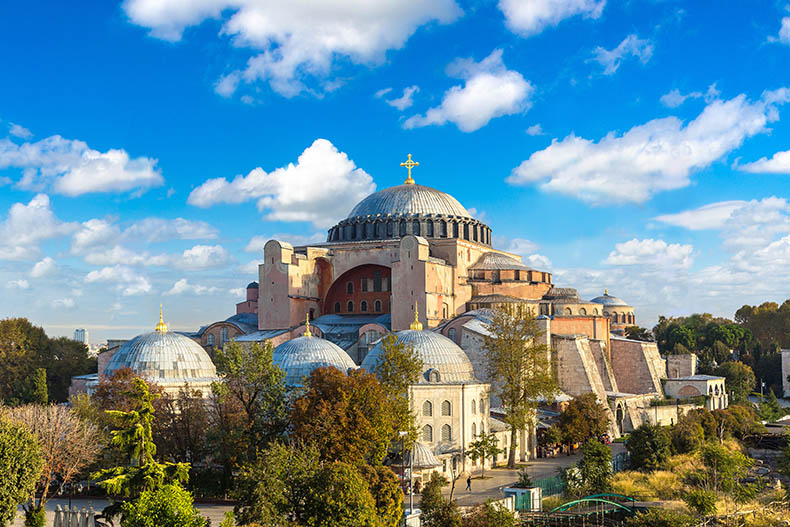 St Sophia's with its cross restored & surrounding minarets removed
(the music is a Greek lament for the fall of beautiful Constantinople)