Genocide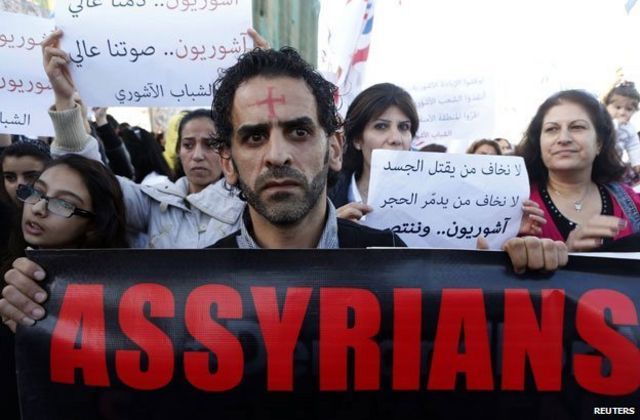 And I saw the souls of those who had been beheaded because of their testimony about Jesus and because of the word of God. Revelation 20:4
All across the Nineveh plain the lights are going out
Crosses driven into the hearts of the last of Mesopotamia's
Christians. These Assyrians, speaking Aramaic, the language
Of Christ, have been loyal throughout the long centuries
Of subjection to the burning wind that came, unbidden, out of Arabia.
Now the earth and the heavens have fled,
Now is the time of the second death.
No weasel words here, no turning of the cheek,
No meek, no mild, no gut-wrenchingly weak. 
"Maaloula is the wound of Christ," the mourners chant
In the last Christian stronghold in Syria.  Jihadist al-Nusra Front
Stormed this city: destroying statues of the mother of Christ,
Taking delight in defecating in the churches. Stripping monks
And nuns. Decapitating some. Crucifying others.
Whilst we, in the apathetic west, look on:
Dispirited, counting coin, afraid to face the sun.