Diversity
I am not diverse.
I am English
And a man
Old
White
Father of four daughters
Two sons, one dead.
Three beautiful grandchildren.
Agnostic, questioning, stoic
Almost as good as a woman in bearing pain.
Cancer survivor
Sepsis survivor.
Loyal friend.
Earn my own money
Share money, willingly.
Reader
Delver
Walker
Drinker
Thinker.
Not diverse at all.
Nor divine
Nor lucky
Nor unlucky
Love the extraordinary ordinariness 
Of being merely human.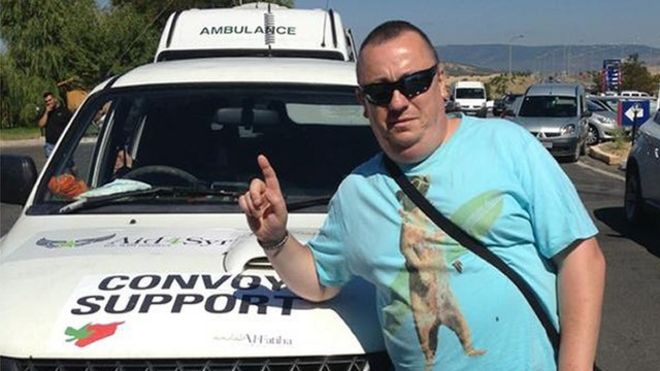 Alan Henning - Salford ex-taxi driver beheaded by Daesh whilst delivering aid in Syria 2014